NJPHIPAC endorses candidates who align with our mission: to protect and strengthen the constitutionally guaranteed and fundamental rights of New Jersey residents to make all medical decisions for themselves and their families without coercion or undue constraint.
Endorsements are based upon a variety of factors including, but not limited to, the candidate's position and previous voting history (if available) on issues such as medical freedom, informed consent, health privacy, and parental rights.
Endorsements are based upon a candidate's qualifications regardless of party affiliation. NJPHIPAC is a nonpartisan organization.
NJPHIPAC board members conduct a thorough vetting process when determining endorsements. Endorsements are made using a comprehensive survey to confirm each candidate's position on issues relating to our mission and purpose, along with at least one interview with NJPHIPAC board members.
*Please Note: In districts where more than one candidate qualifies for an endorsement, NJPHIPAC reserves the right not to endorse any candidate until after the primary election.
Please see some statements from our endorsees here: https://njphipac.org/official-statements/
---
2022 Election
---
NJPHIPAC is pleased to announce our official endorsements for the upcoming Congressional Election.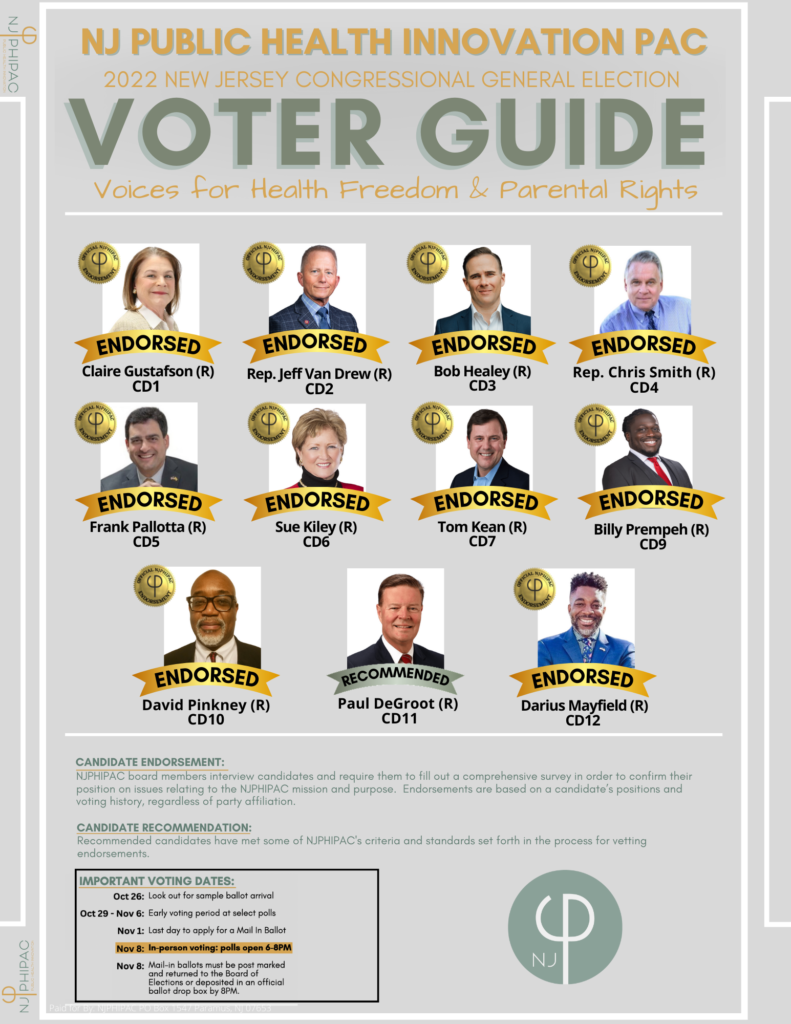 Please click on the endorsements below to watch the interviews with the endorsed candidates.